The second Regional Community Health Officers (CHO) Conference was jointly inaugurated by the Minister of State for Health and Family Welfare Dr. Bharati Pravin Pawar and Prof. S.P. Singh Baghel, at Nashik in Maharashtra today. This conference is being held for the second time after the success of the first regional CHO conference in Varanasi in December 2022. This time of the CHO Conference was "Towards Health For All- CHOs leading the way" has been organized for western India states and UTs such as Maharashtra, Gujarat, Karnataka, Goa and Dadra & Nagar Haveli, and Daman & Diu.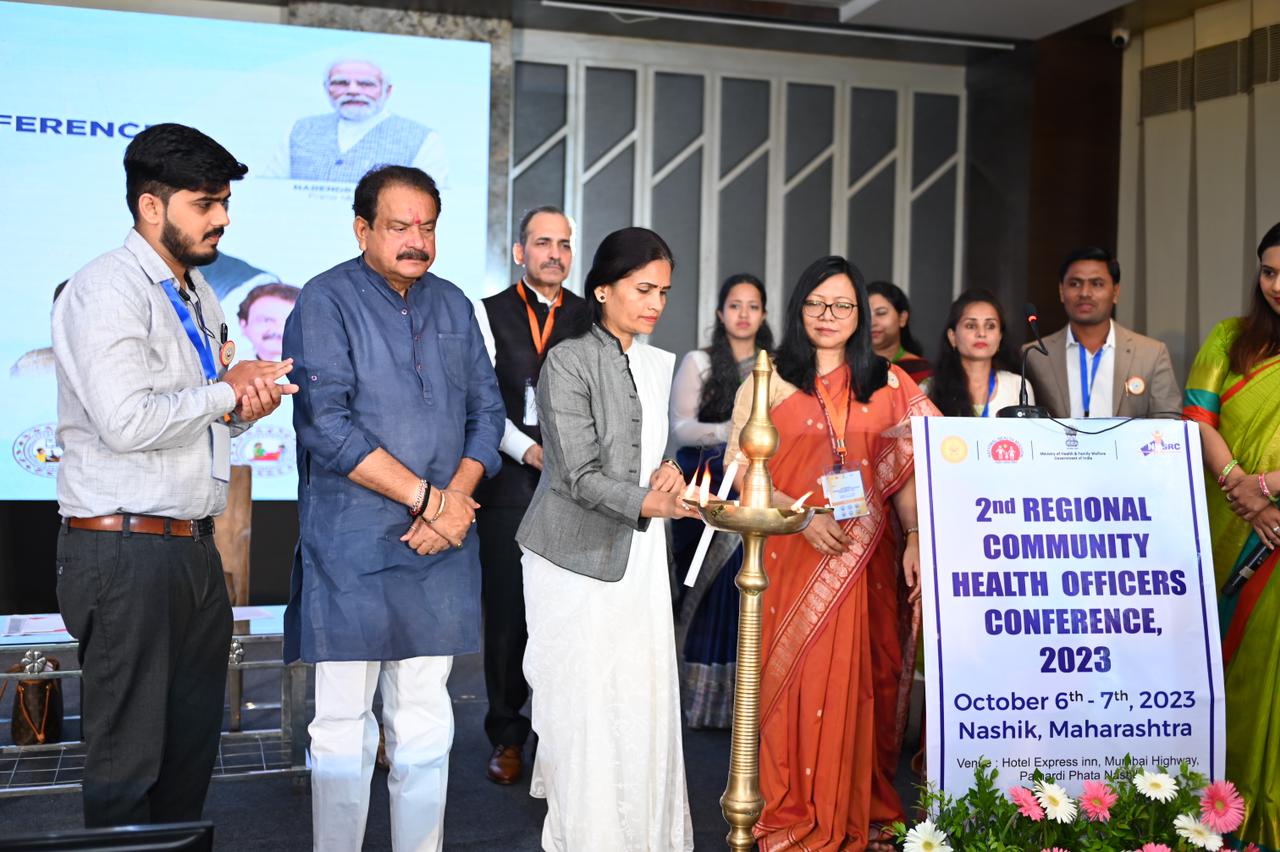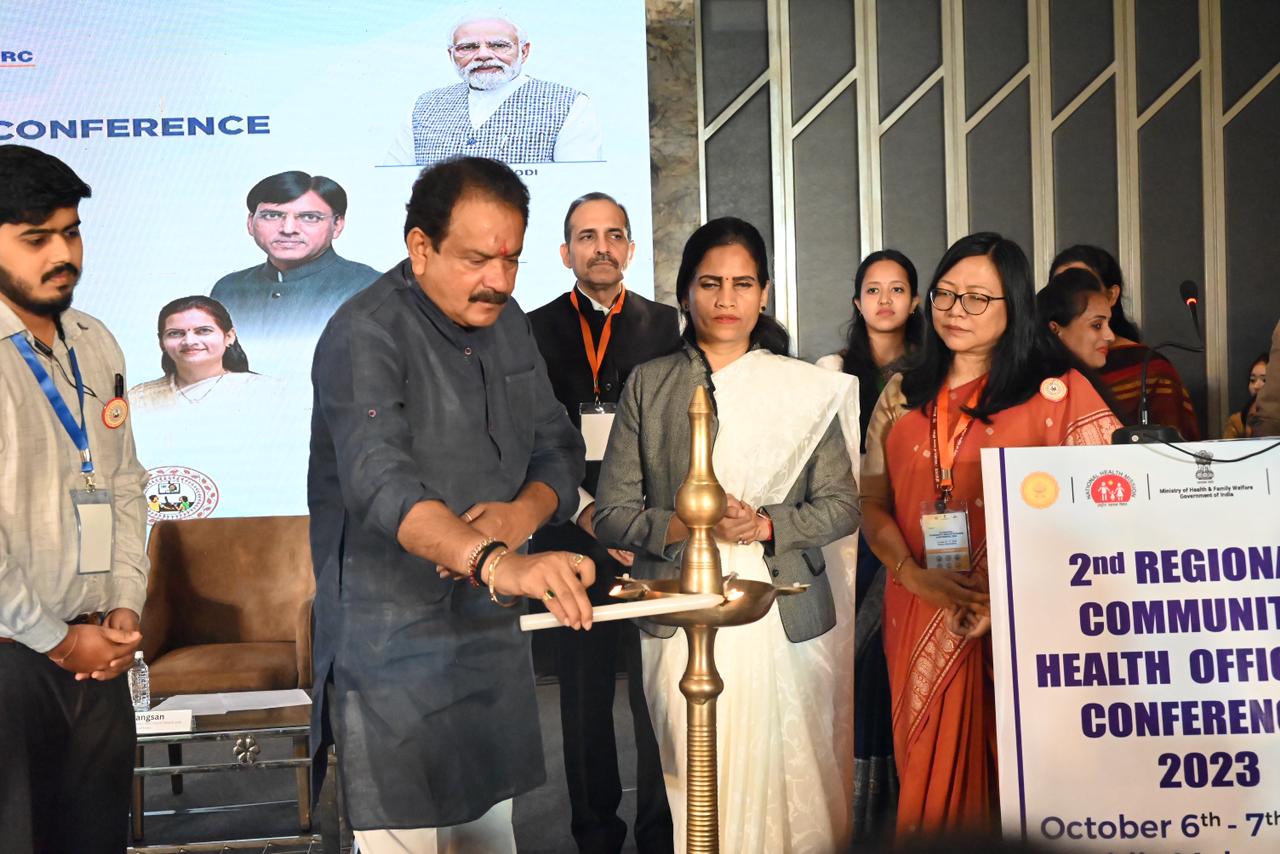 Welcoming all CHOs, Bharati Pravin Pawar said, CHOs have been leading the key healthcare reforms such as promotion of wellness, early disease detection through screening, availability of diagnostics and drugs, use of technology such as tele-consultation to ensure continuum of care. Health and Wellness Centres play an important role by providing free primary health care facilities to all, she said. Promotive, preventive, curative and rehabilitative healthcare services are provided in these centres. "The CHOs play an important role in this initiative of the Government of India of providing universal health coverage to all. She said that the dedication of CHOs towards ensuring good health of all brings about long-term benefits and is a cornerstone for the country's progress and prosperity. We have strong healthcare system to face future healthcare challenges, but for the best results, CHOs cooperation is needed", Dr Bharati Pravin Pawar said.
Government of India has taken up many missions like Eradication of Tuberculosis by 2025, to eradicate sickle cell disease by 2047 and many more. She urged all CHOs and health care workers to add impetus to these missions, so that socio-economic indicators of health like livelihood, nutrition, access to education, cleanliness and connectivity can also be stressed upon.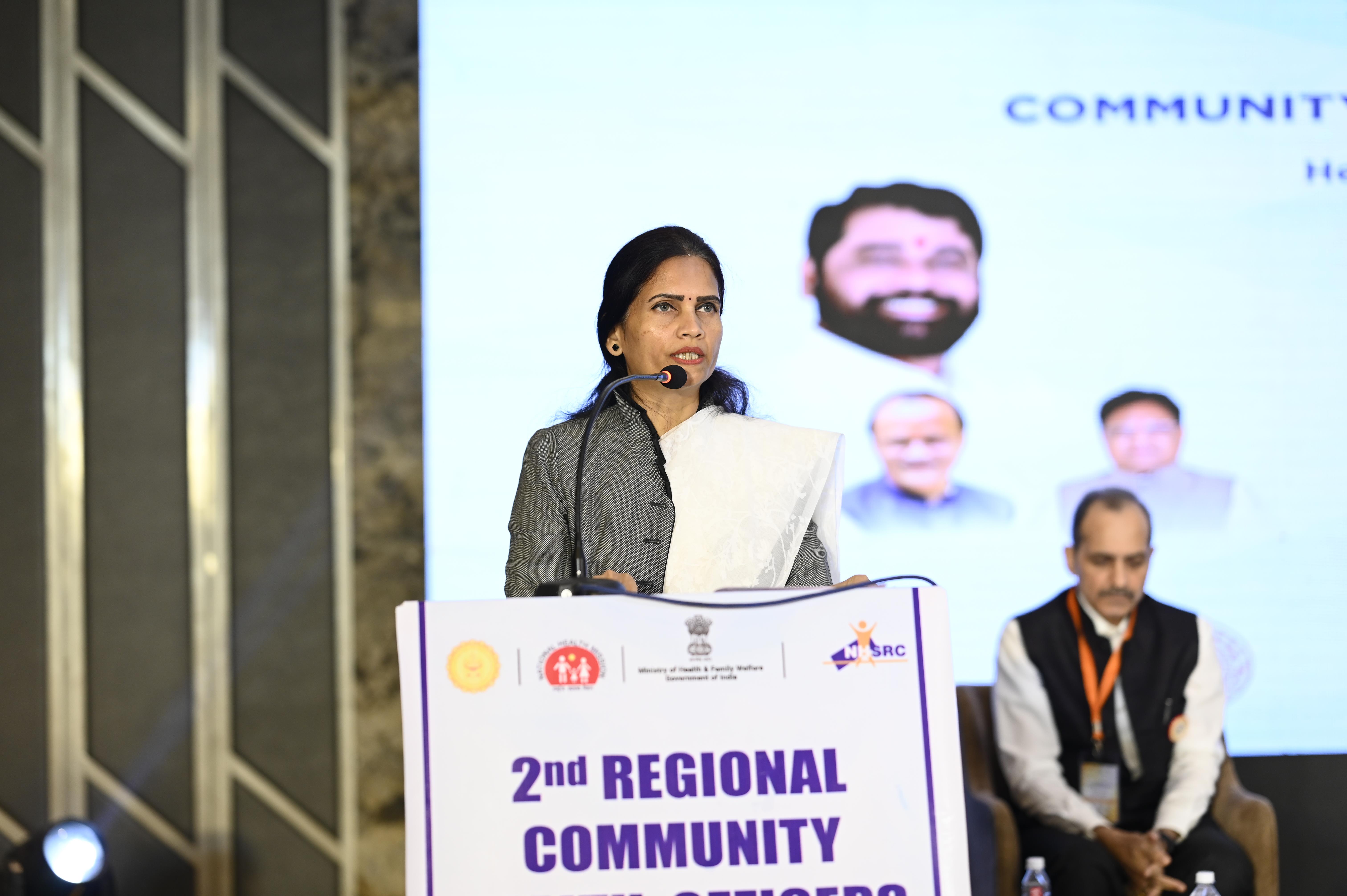 Speaking on the occasion, Dr. Bharati Pravin Pawar stated that the country is moving towards realizing the commitment of 'Universal Health Coverage' which will in-turn ensure fulfilling Pradhan Mantri Shri Narendra Modi's vision of 'Healthcare For all'. The Union MoS (H & FW) explained that universal health coverage means access for all to quality healthcare services where and when one may require it. "Equity, accessibility, affordability are important parameters of universal health coverage. The historic Ayushman Bharat programme based upon four important pillars – Ayushman Bharat Health and Wellness Centres, PM-Jan Arogya Mission, PM Ayushman Bharat- Health Infrastructure Mission, and Ayushman Bharat Digital Mission are focused on ensuring that the last mile gets the access to healthcare facilities the involvement of community health care planning to achieve the status of 'Ayushman Gram Panchayat' or 'Ayushman Bhav' initiative is a great example of it.
Dr. Bharati Pravin Pawar further said that the share of out-of-pocket expenses in overall healthcare expenditure has dipped from 62% in 2014-15 to 47% in 2019-20. This shows progress towards ensuring financial protection and universal health coverage for citizens.
Speaking about the deliberations of earlier CHO Conference held at Varanasi, MoS (H& FW) Dr. Bharati Pravin Pawar stated that an important issue that was deliberated then was the provision of a training portal, where all CHOs can have access to presentations, reading materials etc. and developing and sharing of a repository of various online study materials. She also assured that this issue has been addressed by the Health Ministry and all modules on expanded packages of materials for CHOs are available for registered users on Shashakt portal and NHSRC portal as well.
Minister of State (Health and Family Welfare) Prof. SP Singh Baghel hailed the community health workers coming from different states and UTs of western India for their service towards humanity and said that they are in a noble profession where they take care of people's health. He said that the health workers in our country, starting from doctors to paramedics to nurses to ambulance drivers, had given an excellent service to the people during the pandemic days, notwithstanding any health hazards.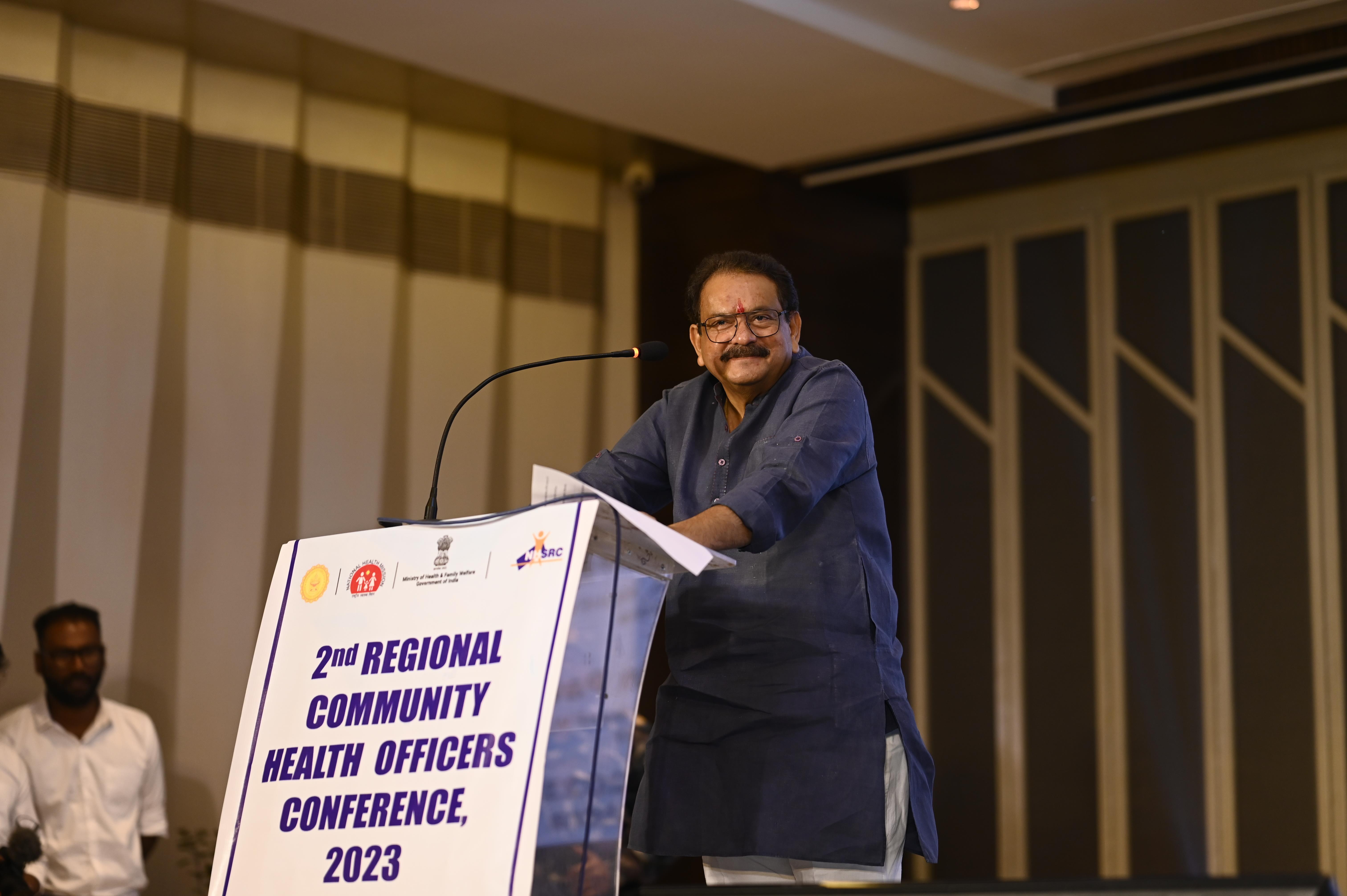 The Minister of Public Health and Family Welfare, Government of Maharashtra Prof Dr Tanajirao Sawant had virtually addressed in the inaugural session. The dignitaries present in the inaugural session included Additional Secretary and Mission Director, Union Ministry of Health and Family Welfare, Smt L S Changsan and Executive Director, National Health Systems Resource Centre, Maj Gen (Prof) Atul Kotwal.
The two-day conference will focus on the four following themes: Clinical & public health functions, Managerial functions, Community connect & AYUSH integration, and IT initiatives. On the second day of the workshop, CHOs from west zone states will make presentations on the four themes and eminent experts will speak on comprehensive primary health care.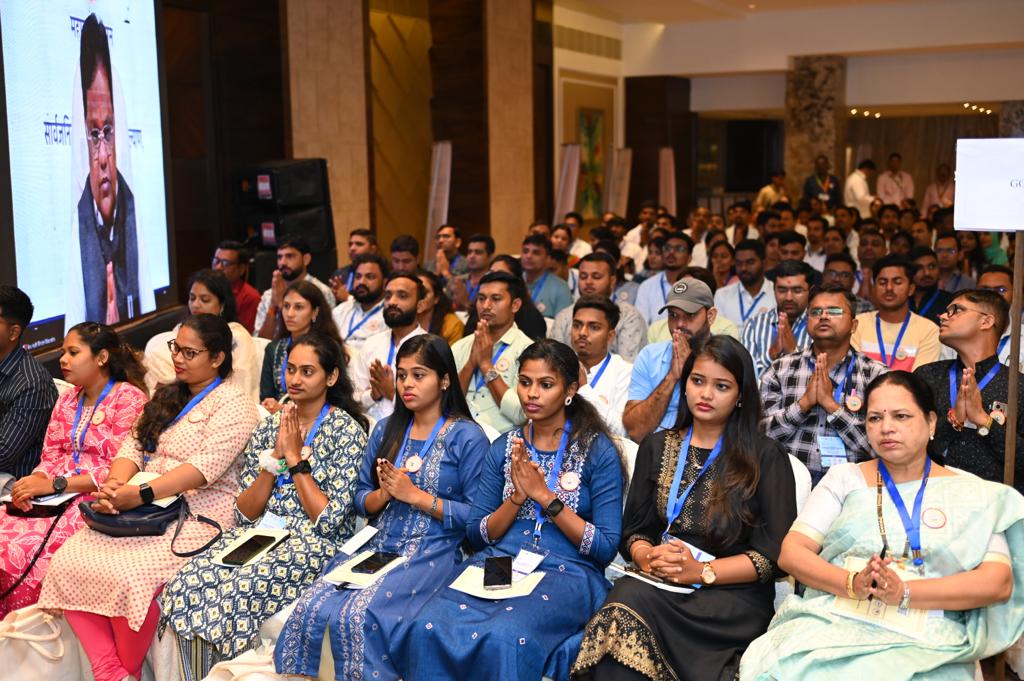 ****