Ministry of Culture (MoC), along with its organizations, participated in the Special Campaign 3.0 while focusing mainly on institutionalization of Swachhata and minimizing pendency in Government Offices.
During implementation phase from 2nd to 31st October,2023, the Ministry achieved 100% targets in carrying out cleanliness drives in all designated 449 sites and in Record Management: all 15,969 Physical files and 2133 E-files have been reviewed, out of which 4975 Physical Files & 1620 E-Files have been weeded out and closed, respectively. In addition, 138 physical files have also been identified for transfer to National Archives of India (NAI). Revenue to the tune of Rs.42,15,715/- has been generated by disposing of scarps. A total of 22272 Sq.ft. area has been freed. Besides, other achievements include disposing off 83% Public Grievances; 81.8% PMO References; 67.8% State Govt. References; 64.2% MP References and 51% Parliament Assurances. Ministry has released 8 Press Statements. Further, 173 Tweets have also been made by the Ministry and its various organizations.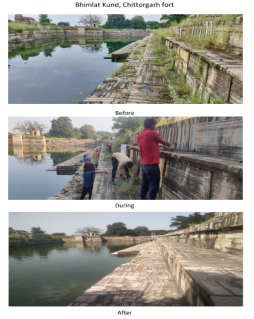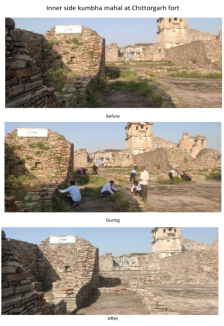 (Cleanliness drive conducted at sites of Chittorgarh Fort, a UNESCO, World Heritage Site)
As a part of restorative conservation of records, NAI repaired 21,425 number of sheets, 140 files and binding of 45 volumes of records in its collection. Ministry of Home Affairs, Ministry of Coal and Directorate General CRPF, New Delhi have intimated NAI for appraisal of 452, 572 and 22 files, respectively. NAI has initiated action for joint appraisal of the above files as per provisions of Public Record Act & Rules.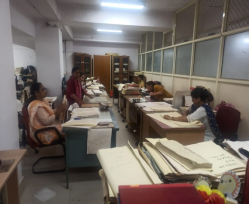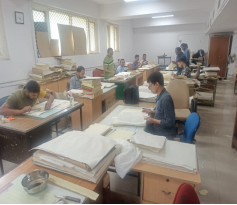 [ Ongoing Conservation of Records at NAI ]
NAI also conducted the following Training Programmes in Record Management during Special Campaign 3.0 :-
An Orientation Course in Record Management for Group 'B' & above and equivalent level officers from various Ministries/Departments, Attached/Subordinate Offices and PSUs etc. from 18th to 20th October,2023;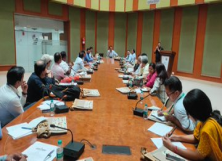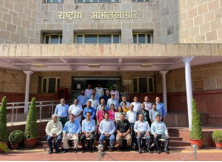 A Special Training Session on Record Management for Group 'A' & 'B' and equivalent level Officers of the Ministry and Archaeological Survey of India(ASI) on 23.10.2023.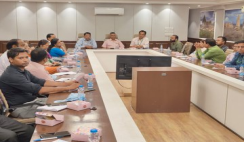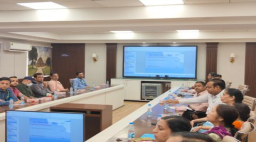 A Special Training Programme for the Record Officers newly nominated by various Ministries/Departments of Govt. of India at NAI Record Centre, Puducherry on 30th October, 2023 & 1st November, 2023.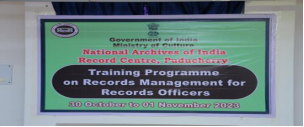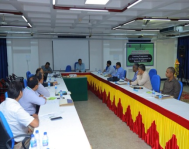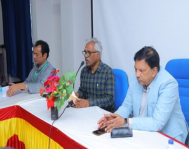 Ministry of Culture also organized an Exhibition on the theme "Waste to Art" -"Scrap to Sculpture" from 28th to 31st October,2023 at the Office Premises of Lalit Kala Adademy, 35 Ferozeshah Road, Mandi House, New Delhi to showcase the best creative works done by its various organizations during Special Campaign 3.0. The exhibition was inaugurated by Hon'ble Minister of State for Culture, Shri Arjun Ram Meghwal ji. Delhi Based Organizations and North East Zonal Cultural Centre (NEZCC) of the Ministry of Culture participated in the Exhibition while, other Organizations located outside Delhi also organized the Exhibition at their respective Offices. The Exhibition was aired on DD News on 1st November, 2023.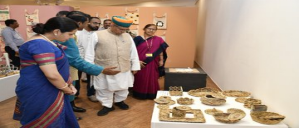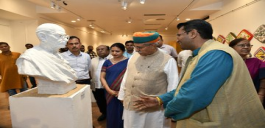 ["Waste to Art"-"Scrap to Sculpture" Exhibition organized by Ministry of Culture from 28th to 31st October, 2023]

[Sculpture of Goddess Maa Durga and a Deer crafted from discarded material as best creative art work by North Eastern Zone Cultural Centre (NEZCC)]
Ministry of Culture is committed to continue with the good works done during Special Campaign in order to promote and institutionalize swachhata, and reduce pendency in all organizations.
***