Drawing inspiration from Prime Minister, Shri Narendra Modi's vision and mission to institutionalize Swachhata and minimize pendency in Government, Ministry of Heavy Industries launched a Special Campaign 3.0 from 2nd October to 31st October 2023 with special impetus on disposal of pendency, better space management and making the environment clean and green.
The Ministry of Heavy Industries has successfully completed its Special Campaign 3.0 on Swachhta, which was conducted within the Ministry and across its Central Public Sector Enterprises and Autonomous Bodies located in various parts of the country. The campaign started with a preparatory phase from September 15th, 2023 to identify targets to be taken up for cleaning during the campaign period.
During the campaign, special focus was given to space management and enhancement of workplace experience in offices. Since the beginning of the preparatory phase of the Special Campaign, the Ministry along with its CPSEs and ABs identified cleanliness sites across the country. Around 20 Lakh Sq.ft. area was anticipated to be freed and more than 76,600 physical files were identified for review. Daily progress was monitored by a dedicated team and uploaded on the SCPDM portal hosted by Department of Administrative Reforms and Public Grievances.
Secretary MHI, Shri Kamran Rizvi paid many surprise visits to divisions of MHI as a part of ongoing Special Campaign 3.0. He appreciated the efforts of the officials and encouraged them to channel their best efforts to maintain the cleanliness at workplace.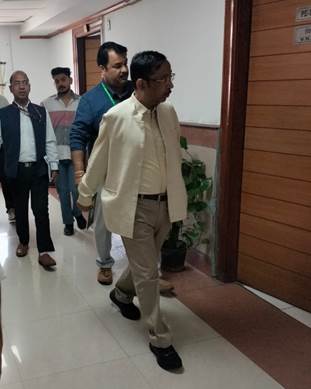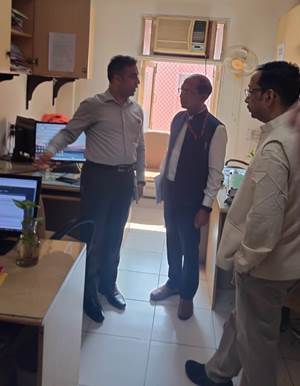 Along with the cleanliness, various activities to promote a healthy lifestyle, were also undertaken by the CPSEs and ABs under MHI:
("Women Hygiene Seminar" organized in Tea Garden at AYCL, Assam)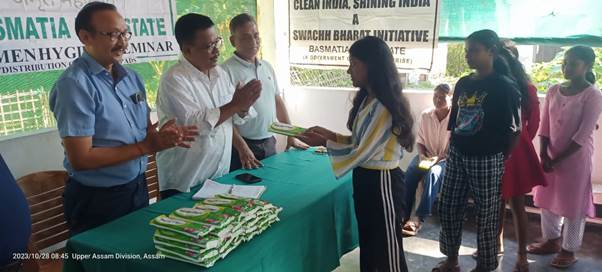 (Distribution of Sanitary Pads and Iron Tablets among local girls for spreading awareness on personal Hygiene at AYCL, Assam)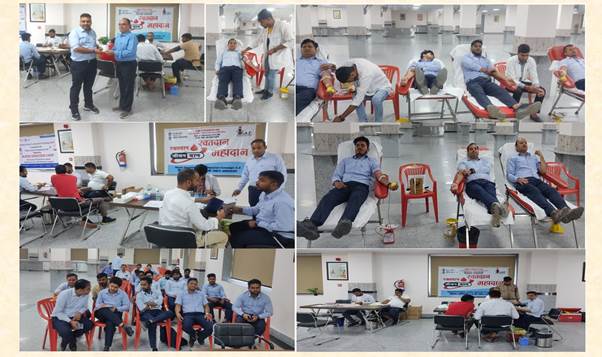 (Blood donation camp organized under special cleanliness campaign 3.0 at ICAT Manesar)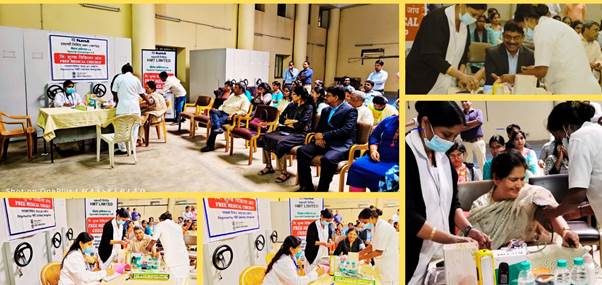 (Medical camp organized in HMT building for all employees of HMT and GST)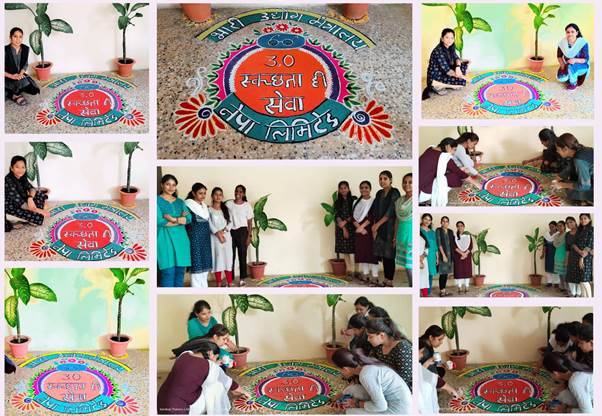 (Message of cleanliness given by making rangoli in the administrative office of NEPA Limited)
All Central Public Sector Enterprises and Autonomous Bodies enthusiastically participated in the campaign and celebrated it as a cleanliness festival at 781 campaign sites. This year a remarkable 21 Lakh Sq.ft. space has been freed after disposal of scrap and other redundant material. 78,155 physical files were reviewed and 21,256 physical files have been weeded out during the campaign. 41,776 Electronic files have also been closed. Total revenue generated from the disposal of scrap is more than Rs. 4.66 Crores.
******